Ensure complete accessibility across your organization's digital platforms
AllAccessible for ServiceNow Service Portal Compliance
Your enterprise's service portal is a hub for all employees who need IT Support. Ensure complete WCAG compliance and help your employees navigate your enterprise's service portal much easier. The AllAccessible ServiceNow application is certified and available in the ServiceNow store.
View in ServiceNow Store
Built on Now
Manage Accessibility Statement in the App Customization data table
In-app portal auditing
Ai remediation specific to Service Portal
Enterprise Support
Unlimited Service Portal usage per instance
Available in the ServiceNow Store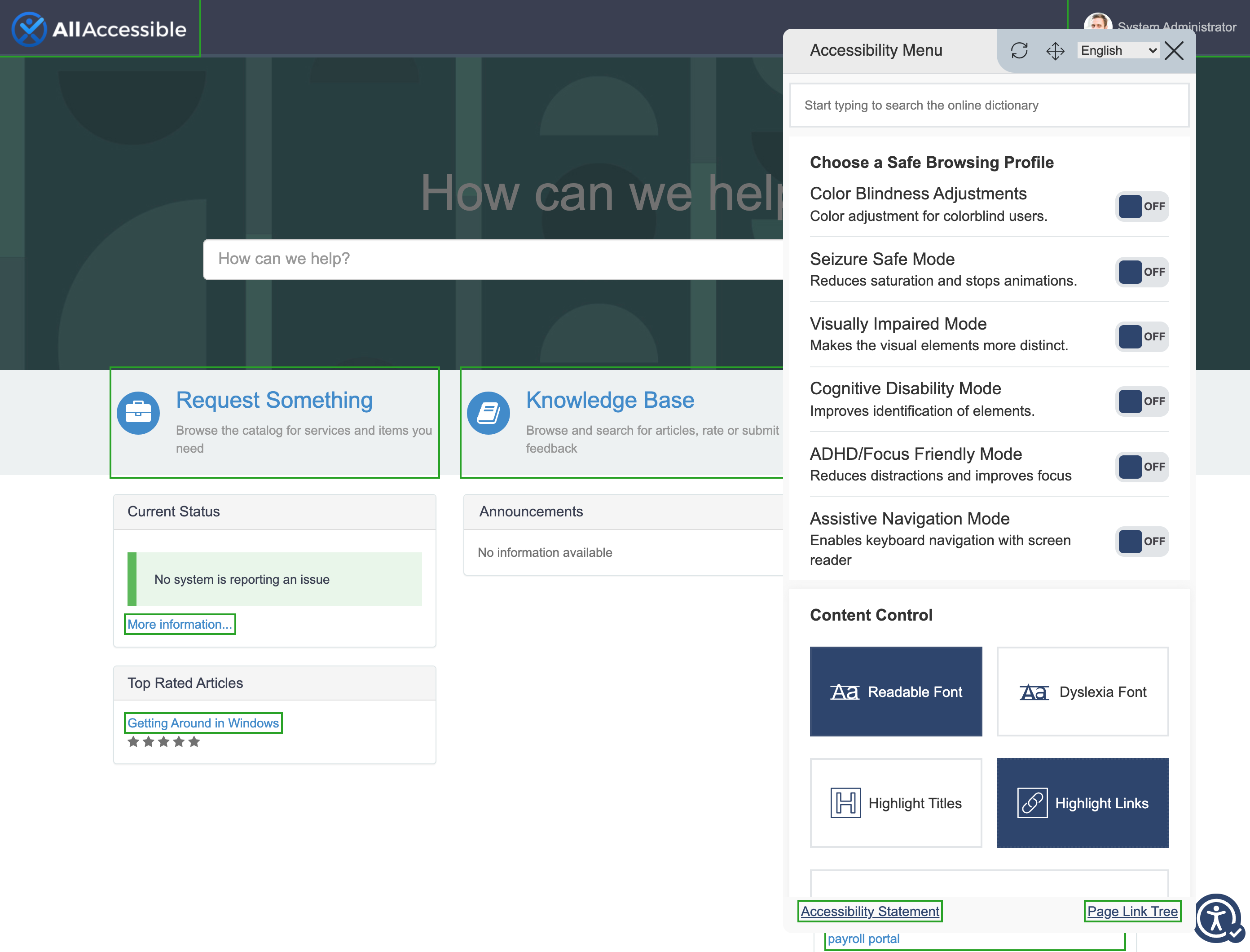 Accessibility for All.
Ready To Make Your Site Accessible?
No Code, Ai Automated, and User Controlled Accessibility is just a click away.
Start a Trial